The News Prediction Game
Are you wiser than the crowd?
Remember: It's free!
Or create your profile ...
Featured Questions
3 Year Anniversary Contest
Knew The News make the mug!
The top 5 players on the december community leaderboard will be rewarded a special prize: An unique Knew The News mug.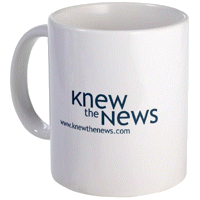 Sign up now and take the lead!